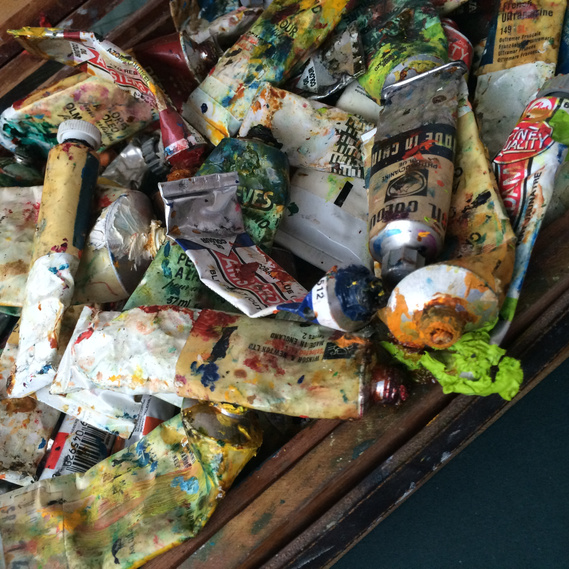 Ufuk Ali is a visual artist, who specialises in abstract oil painting with surrealist elements. Her work is a celebration of achieving, through chaos, the harmonious congruity and balance of colour and form in composition. Ufuk's is a bold and generous hand, enriching her canvases with multiple layers, rich textures and the rhythmic strokes of her brush and palette knife.
Ufuk's style and work has undergone a joyous reform over her years of extensive, international travel. Her initial education was in portraiture and Fine Art at the Faculty of Education, Gazi University, Ankara. After graduating, Ufuk continued her education and development in London, North Carolina, Vienna, Riyadh and eventually London again, while simultaneously raising a family which would forever be on the move. Today, her portfolio of work is a fascinating trajectory from representational still life and portraiture, to the expressionistic explorations that are her heady abstracts.
Ufuk moved back to Turkey in 2017, which is where she lives now.